There's a better way to live, and we can help you get there.
$47 New Patient Special Includes
Z

In-Depth Chiropractic Examination

Z

Comprehensive X-Rays (if needed)

Z

Consultation with Dr. Matt

Z

Detailed Report of Findings
Call us for Immediate Relief!
CLAIM YOUR $47
Chiropractic Health Package
What Should I Expect at My Appointment?
Whether this is your first time seeking chiropractic treatment or you have been to several, we always aim to make sure our are informed and feel comfortable as we help you allieviate the root cause of problems that are causing you pain.
Initial Consultation
We strive to make your first visit to our office a comfortable experience. Our receptionist will welcome you and ask you to complete our New Patient paperwork. These forms give us important information about your health history and your condition.
The doctor will then spend some time asking specific questions about your condition to determine if chiropractic care is right for you. If so, then your recommended treatments will be discussed. If chiropractic care is not the answer, we can help refer you to another doctor. Nothing will ever be done without your consent.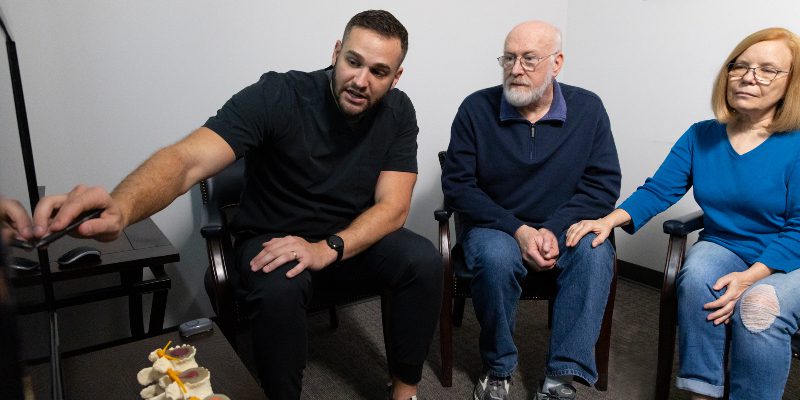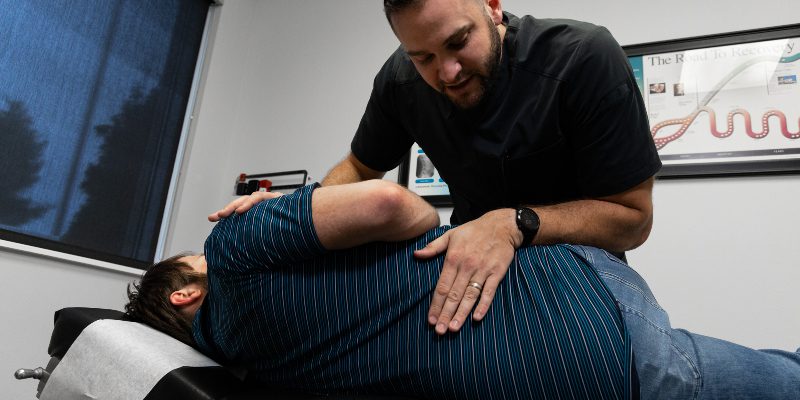 Chiropractic Examination
After discussing your condition, the doctor will give you a thorough chiropractic examination, such as testing your ability to turn and bend, your reflexes, and other standard postural, neurological, orthopedic, and physical examinations.
This examination will allow the doctor to have a better understanding of your condition and which chiropractic treatments can help you.
New Patient X-Rays
Depending on your described conditions and symptoms, we may take x-rays to get a better understand of what is causing your pain.
We use state-of-the-art equipment for our X-Ray imaging to ensure we have an accurate understanding of your condition. This allows us to determine the best course of action so you can get the right kind of treatment and work towards relief.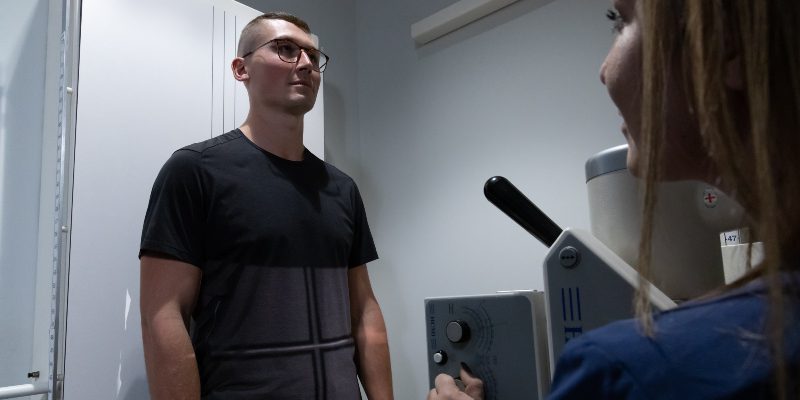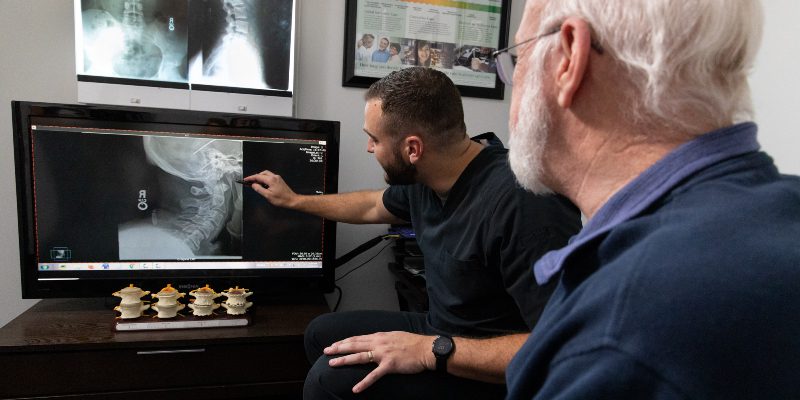 Consultation & Report of Findings
We always want you to be informed about your condition, and we strive to help you understand the chiropractic treatments that we believe will help you find lasting relief from your symptoms.
After completing your forms, exams, and any necessary x-rays, the doctor will give you a report of our findings and explain the chiropractic treatment that is right for you.
Stephanie Lindsay
December 10, 2021.
I have been going to Dr Matthew for over a year and I came in with terrible back and neck pain that was debilitating on a daily basis. I had no idea how much pain I was in every day until we started the treatment plan and now, I can honestly say that I experience very little to no pain or discomfort on a daily basis. If you are hesitant to see a chiropractor like I was, coming here will be the best decision ever!! The staff are wonderful and very helpful and Dr Matt is just AMAZING!
Vicki Vanaman
December 5, 2021.
Dr Matt is fantastic!
kanadae Durr
November 19, 2021.
Been going here over a year the staff a personable and excellent at what they do. No matter what your situation they will work with you, I will never go anywhere else.
B Tabor
November 17, 2021.
Excellent care. Very good experience with great results!
Jolene Parham
November 4, 2021.
I've been going to family back and neck clinic for over a year now and they have a great system set up that gets you in an out and I typically have instant relief! Plus a very friendly staff!
Jennifer Upshaw
October 21, 2021.
They are very professional and kind.
About 417 Spine
Chiropractic Healing Center
Welcome to 417 Spine Chiropractic Healing Center in Springfield, Missouri. When you are suffering from pain and need help, you want an educated and experienced chiropractic team on your side to relieve your pain and get you back to the things you love.
Our highly educated and experienced Springfield Chiropractors will not only work on your joints and soft tissues but will also help you understand how to maintain healthy lifestyle and movement habits to give you a foundation that will help keep you out of pain.
We have two convenient locations to serve you, on South National and North Kansas Expressway in Springfield, Missouri.
Get started on your path to relief and get back to what you love
Z

In-Depth Chiropractic Examination

Z

Comprehensive X-Rays (if needed)

Z

Consultation with Dr. Matt

Z

Detailed Report of Findings
CLAIM YOUR $47
Chiropractic Health Package